Parents Helping Parents provides peer support for those who have 
suffered the loss of a child. The group members:
Offer encouragement and comfort
Talk openly about personal experiences
Discuss topics relevant to grief and loss
Explore ways to grow in our personal journeys
Provide information and helpful resources
The support group meets on the first and third Wednesday of each 
month from 9:30am-11:00am. Meetings in July and August will be held 
virtually. Please contact VOICES office at 203-966-3911 to register and 
acquire a Zoom link to participate.
If you are interested in attending or want more information, contact 
one of our founding members, call VOICES Center at 203-966-3911,
or use this contact form.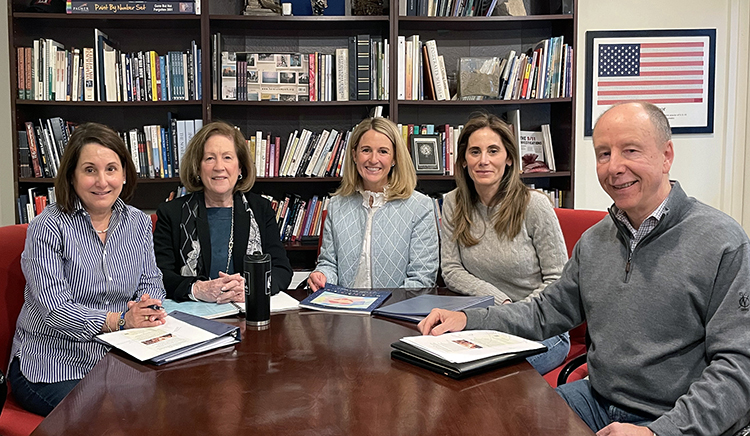 Parents Helping Parents was founded in 2022
by a group of New Canaan parents who experienced the loss of a child. Although their children died at different ages under varying circumstances, they share a common bond and understand the unique challenges parents face after loss.
Founding members (left to right):
Elena Schlegel, Mary Fetchet, Mary Staples, Jacqueline Griffiths and Paul Reinhardt.